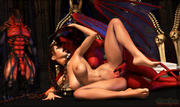 The continuing adventures of Serra Angel in Hell. Sold to a succubus and beginning her training under her new owner. It's 32 pics of pure angelic harmony at
www.mongo-bongo-art.com
.
So yeah.... I had a crazy ass week. (Crazy in the good way.) Didn't get a lick of work done on the set during that time. Good thing we're not relying on the membership thing anymore, eh? Hopefully I'll be able to get more on track with the next set.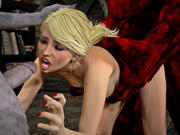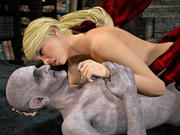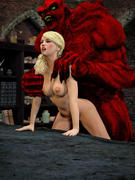 And Hibbli released a new Elayne set... 2 weeks ago *cough*. Yeah yeah, I was busy screwing around. Anyway! It's a new chapter in her continuing misadventures. This time visiting a priory and falling victim to a corrupt priest and his vile demon minions! So head on over to
Hibbli's site
and get all 70 pics of hard-pounding church action!