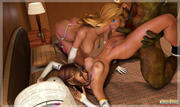 Our slutty video-game princesses go on Spring Break and continue making bad choices in life by hooking up with that Gerudo douchebag from the Jersey shore, Ganondorf. It's 38 pics of
Princesses Gone Wild
at
mongo-bongo-art.com
. And members get the set download for free for the next month or so.
So yeah, it's about two years out of fashion but had to work in the Jersey Shore thing. Gerudo... guido... get it? Oh fuck you guys! What do you know about funny anyways?! (j/k) :-P Amusingly enough, I never actually watched the show before. But after doing some research for this set, turns out I didn't miss much. Anyway set had the usual problems the princesses always have - Ambient Occlusion hair artifact nightmare. Woulda been able to avoid it if I had gone with IDL, but didn't want bog down the render time more than I had to. Plus had a few tricks to limit the amount of artifacting, so was pretty manageable. But did end up spending a ridiculous amount of time setting up the scenes for both the pool and hotel room. Couldn't decide which to use at first. Will have to use the pool area for something else in the future!
Oh, and don't use Ganondorf
(or anybody else from New Jersey for that matter)
as a role model for your life. Just saying.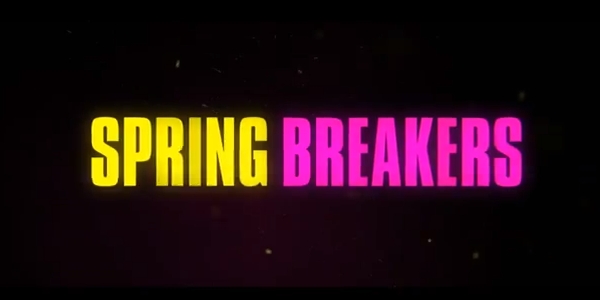 Also while looking for inspiration I decided to check out Spring Breakers. So instead of reviewing 300: Rise of an Empire, or Hotel Budapest, I'll do a review of this instead.... because it is fucking terrible, and I want to save you the self-inflicted torture. Even smokin hot slutty bitches in bikinis can't save this travesty of a shithole of a film. It's disjointed, random, terribly written, and has constant annoying narration that sounds exactly like a dimwitted co-ed trying to be spiritual. Which I guess *is* appropriate in the context of the film, so kudos for them getting that right I suppose. But still, nobody should have to deal with that more than they already have to during college parties. At first I thought you'd just need some mood altering substances to flow with the movie. But no. It's just a shit movie. Don't see it. Oh and it has Selena Gomez in it. Who is apparently some Hannah Montana derivative from the Disney channel. Actually just had to look that up. And am even now listening to some of her shit on Youtube. It's also bad. EVERYTHING about the movie and the people in it are bad, bad, and bad. Except that they look good in bikinis. :-)