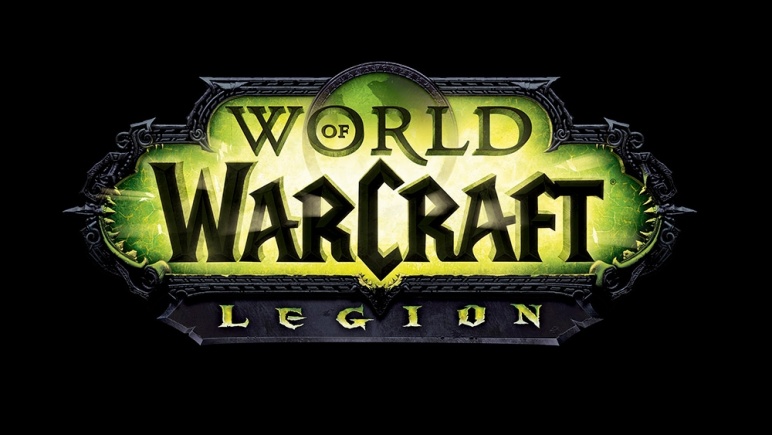 So obviously Legion dropped a few weeks ago, and I think we can all agree it was a massive letdown. All those big promises and instead we get shit. Wait... you thought I was talking about the game? Noooo. I meant the Belf / Old Gods set I said I was going to finish
(and obviously didn't)
! Not Wow. I don't even play the game! But from everything I've heard Legion is apparently pretty good. Twitch streams I checked out looked decent. Definitely some nice looking areas! Was almost tempted to download the trial. Then I was like
"Ugh! No! What am I thinking?!"
. Play another MMO with shitty starting zones, tedious quests, and mind-numbing grind that all other shitty MMOs are based off of? Fuck no! So done with that shit! No matter how cool the new stuff looks or how deep the lore is. So yeah... what were we talking about? Oh right! Disappointment that I'm a lazy. And a liar! Sorry... Burned out, and lost the desire to keep working on the set. Probably shoulda posted something about it, but didn't even want to think about making sets. So yeah. Kinda sucks. Will get it finished eventually.
But all hope is not lost! Checked out my Deviant Art page a few days ago, and found something that piqued my interest! A suggestion that I do some pics based off an old Belf Paladin pic. Wanting to test something out, I gave it shot. I was curious if I was just burnt on the Old Gods set, or rendering in general. So started rendering and was having a blast. Loved it! Think I just need small tight sets, with attainable goals and demonstrable progress. Think that's why I was successful when I was pumping shit out weekly. So something for me to think about. In any case, here's a set...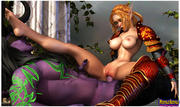 A new Warcraft Legion inspired set. Blonde belfy Paladin getting cock-slammed by a Demon Hunter. The belf is based on my Amilee model but with a different skin texture. And the Demon Hunter is an Illidan model I was making back when Heroes of the Storm was coming out. So glad I got some use out of it! Anyway, it's 27 pics of Fel-nasty dark seduction at
mongo-bongo-art.com
.
And if anybody has some interesting ideas for other sets post 'em up. Except for Serra Angel sets. Cuz fuck her and the douchebag that spammed the shit out of the comments section before. It'll be a long while before I ever to get to that set. But if you have ideas for other short sets, let me know.