Well obviously I'm not going to be reviewing Godzilla today. Duh. So new X-Men movie.... Gotta say I was pleasantly surprised by this one. I went in expecting it to be yet another tiresome masturbatory
encomium
to the overexposed, overhyped, and oversaturated Wolverine Jesus. Yeah, I'm just a bit wornout on that character. Seriously Marvel, give it a fucking rest already. Oh wait, they are. Spoiler -
They're killing him off
in the next few months. Like that means anything. They'll just trot him out again a few months later when sales sag. Newly risen from the dead like... well... a Wolverine Jesus. Sigh. In any case, this movie was not all about Wolverine. In fact, he was kind of a side character in the whole thing. Which was nice. I mean he is pivotal to the plot and all that, but the movie isn't just
"and then Wolverine did this"
over and over again. Y'know, like every other fucking X-Men movie they've done. Ugh.
Nope, it's pretty well balanced between all the characters. If anybody stole the show, it was probably young Magneto / Michael Fassbender. Who was admittedly incredibly awesome. Jennifer Lawrence was good, but frankly never really been much into the whole Mystique character. Yeah she runs around naked in bodypaint. But come on. I make pron for a living. I'm so fucking jaded that it takes way more than "nekkid actress" to titillate me
(which probably isn't a good thing tbh)
. Let's see, what else. Oh the evil murderous dwarf from Game of Thrones is in the movie as
(surprise)
an evil murderous dwarf. And he does his normal kickass job of acting.
The plot itself is pretty decent. Not complex or deep in any way, but solid enough for a comicbook movie. Pretty sure they played fast-and-loose with the original storyline, but that's nothing new for the X-Men movie franchise. The whole 70's thing was pretty fun. I'm guessing there was some sort of special significance to 1973, but no idea what it is though. Or maybe there isn't. *shrug* Anyway it was a fun movie. Not gonna blow your socks off, but it will probably entertain you. And in the end, it fixes all of the idiotic bullshit they did in all the other movies. Which was needed. Cuz they really did fuck shit up. Oh and the ending credits. Like very end end - you seriously have to sit thru all of it. But it gives you.... En Sabah Nur.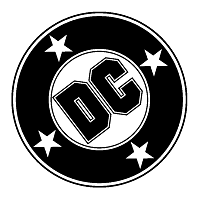 And in other super-hero news, DC comics finally
(thankfully)
ended their painful
Forever Evil
mistake. Which needless to say was a rather difficult few months of watching them mutilate themselves. The idea behind it was solid enough - Evil mirror universe counterparts come to Earth and kick ass until they are finally beaten by an unlikely group of saviors. Sadly DC did not go about it very well at all. Which is the most surprising part. Because they seemed to have everything so well nailed down since their whole New-52 launch. But this... thing... was just bad. It's like they completely rewrote the entire plot 3 times during the series. Shit that they said 2 issues ago would be completely ignored, retconned, or just outright changed with no reference. Random shit was constantly being tossed in. Massive catastrophic damage that you knew would just be automagically fixed and forgotten when the series run was done. It just wasn't up to par for what they had been doing for the past couple years. Was rather depressing. But at least it's over with.
And in 3d pr0n news, got another site for you to check out -
DecameronX
. Does alot of stuff involving space aliens, femdom, futas, gender transformation and all that. Not my particular cup of tea, but it's porn. And that's always worth checking out.